Last "Desperado" Chance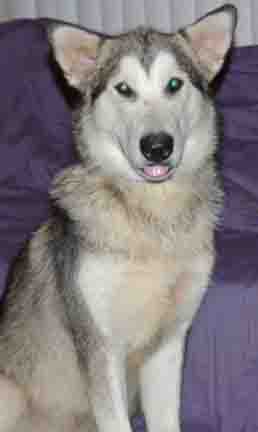 Desperado was only 7 months old in this picture. He already weighs 95 pounds. He was going to be a very big boy by the time he was 2 years old. As you can see, he was more puppy than anything.
Desperado was the traditional gray/white Malamute. Because of him being so young, he was naturally on the bottom when it comes to the pack. That doesn't keep him down though. His "I love everyone" attitude made him a very likable dog.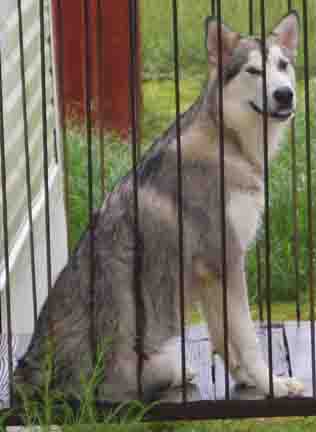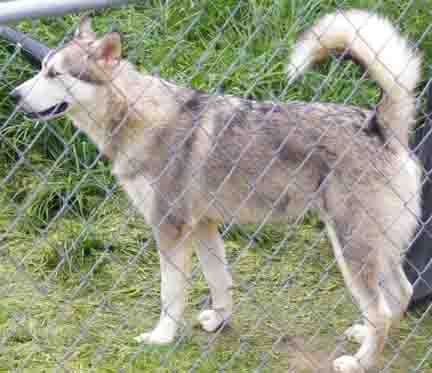 Desperado's biggest joy in life was to lay on the back porch and be lazy. I had to beg him to sit up just to be able to take the above left hand picture. He did have his moments when he was all get up and go. But being a puppy, they were few and far between.